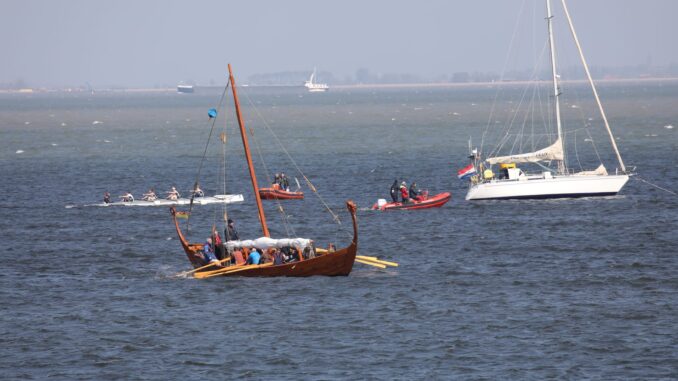 Na de goede ervaring van april dit jaar gaan we nog een keer naar Muiden om een weekend (7 en 8 okt) op open water te zeilen en roeien.
Nog meedoen?
Je kan individueel of per team inschrijven via het opgaveformulier. Geef duidelijk aan welke dag (aanvinken), zeilen, roeien of beiden je mee wil doen, vermeldt de tijd en het aantal personen. Je kan het opgaveformulier ook downloaden (PDF of WORD) en in de brievenbus gooien welke aangegeven is onderaan het document. Je krijgt een bevestiging dat je op de deelname lijst staat.
Het weer
Op 3 oktober wordt definitief (adhv weersverwachting) besloten hoe er gezeild en geroeid gaat worden. Of de ervaringen die van het vorige weekend (april 2022) overtreffen? Dat gaan we zien.
Impressie
Wil je vast een impressie van hoe zo een weekend er in de praktijk uitziet kijk dan naar de foto's van het weekend Muiden in april van dit jaar. Een videoimpressie staat op ons YouTube kanaal.