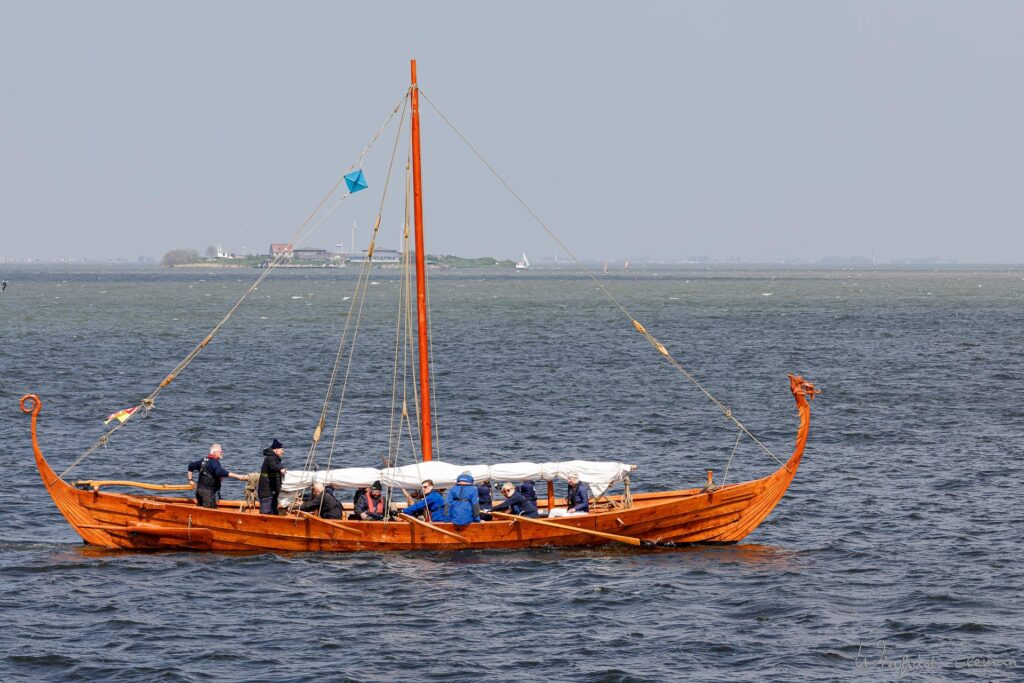 Het roeien met het vikingschip Dorestat-1 is leuk, spannend en geeft een teamgevoel. Een ervaring die je zal verbazen.
Het schip kan met 10 mensen worden geroeid. Wij verzorgen clinics voor kleine groepen van min 6 – max 10 personen. Er kunnen dan ook nog twee opstappers mee die onderweg eventueel kunnen wisselen.
Ook een ervaren roeiteam van max 12 personen kan het schip inclusief schipper en hulpschipper huren. Anderhalf uur roeien met het Vikingschip kost 150 euro. Tijd en programma kan in overleg worden vastgesteld. Stuur een mail via onderstaand contactformulier voor meer informatie.
Door de weeks wordt er twee keer, dinsdagavond 19.00 uur en woensdagmorgen 10.30 uur, ontspannen één tot anderhalf uur geroeid op de Dode Arm of op de Lek bij Wijk bij Duurstede met en door vrijwilligers en belangstellenden.
Wil je ook ervaren hoe het is om met een vikingschip op de Lek te roeien en te genieten van de omgeving vul het onderstaande formulier in voor meer informatie. De kosten voor een maand roeien zijn 5 euro. Wil je eerst eens kijken of het wat voor je is of je wil geen verplichtingen dan kan je ook voor 2 euro per keer mee roeien als er voldoende plaatsen zijn.
​
Contact: