Het roeien met het Vikingschip is leuk, spannend en geeft een teamgevoel.
Er kan met 10 passagiers geroeid worden en het is een ervaring die zal verbazen en verrassen.
Individueel
Wekelijks wordt er door vrijwilligers en belangstellenden op dinsdagavond 19.00 uur en woensdagmorgen 10.30 uur, 1 tot 1 ½ uur ontspannen geroeid op de Dode Arm of op de Lek bij Wijk bij Duurstede.

Groepen
Voor groepen van tussen de minimaal 6 en maximaal 10 personen, kunnen er clinics georganiseerd worden, waarbij de mogelijkheid bestaat om onderweg met twee opstappers te kunnen wisselen. Voor een ervaren roeiteam van maximaal 12 personen is het mogelijk om het Vikingschip inclusief schippers af te huren. Als groep boeken vul hiervoor bovenstaand informatieformulier in en dan wordt er in onderling overleg afgestemd wat de mogelijkheden zijn.

Ervaren hoe het is om met het Vikingschip te roeien, vul hiervoor het aanvraagformulier (onder de foto) in. Er wordt dan z.s.m. contact met u opgenomen.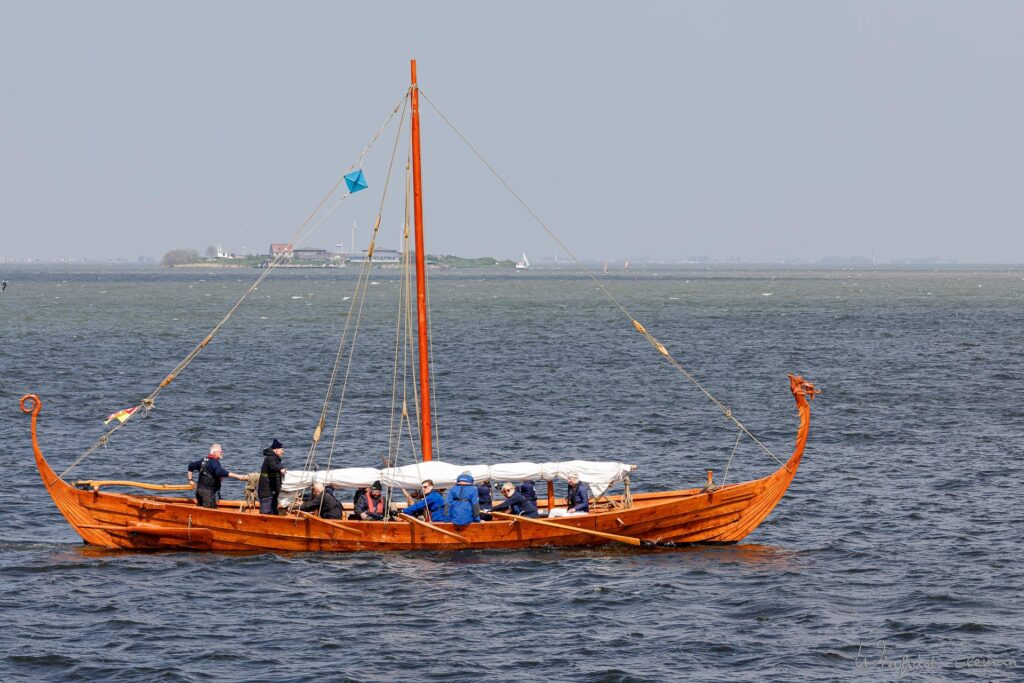 Prijs
Individueel voor 1 ½ uur roeien
Bij voldoende plaatsen op een dinsdagavond of
woensdagmorgen, éénmalig € 2,= p.p.
Een maand roeien € 5,= p.p.
Groep wordt in onderling overleg vastgesteld.