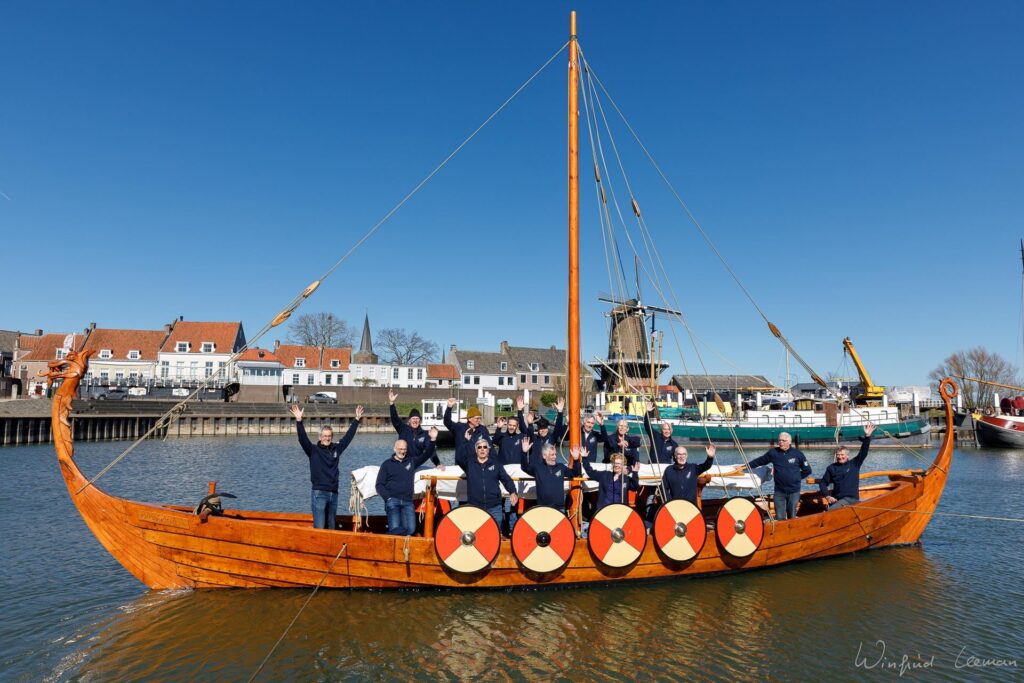 De voorbereidingen zijn klaar het seizoen is begonnen. De verschillende soorten vaarten kunnen worden geboekt.
OP DE MOTOR Een schipper vertelt over de geschiedenis van Wijk, de bouw van het schip en over allerlei wetenswaardigheden die al varend worden tegenkomen. Mensen die met een groep collega's, met familie of vrienden willen varen, kunnen via de VVV ook apart een tocht afspreken voor maximaal twaalf personen.
ROEIEN EN ZEILEN Zelf actief zijn kan ook. Op dinsdagavond of woensdagmorgen kan tegen betaling worden ervaren hoe het is. Voor een sportieve groep mensen kan ook een roei-clinic worden georganiseerd. Wilt u nog wat anders, dan bestaat de mogelijkheid om mee te zeilen. Dat kan zowel individueel als met een groep. Daarvoor maken we aparte afspraken omdat het weer nou eenmaal niet op bestelling geregeld wordt.
SCHOLEN Daarnaast komen er vaarten voor schoolkinderen, gekoppeld aan museumlessen. En vanaf het eiland van Maurik zullen er deze zomer enkele speciale 'kindervaarten' zijn. Deze zijn korter en worden georganiseerd in samenwerking met het recreatieteam van het Eiland van Maurik.
Hieronder ziet u de verschillende activiteiten die met, om en bij het schip worden georganiseerd. Klik op de foto of tekst om doorverwezen te worden.